The Path of Devotion
Details

Parent Category: Documents
Category: Various topics
Created on Saturday, 30 September 2017 11:48
Last Updated on Saturday, 30 September 2017 11:48
Published on Saturday, 30 September 2017 11:48
Written by Aprakrita dasa
Hits: 325

---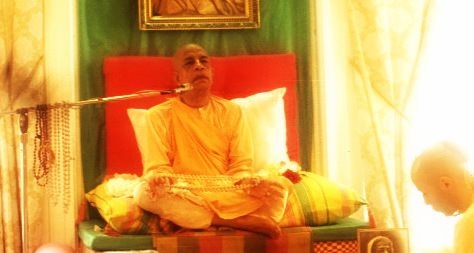 "I am the source of all spiritual and material worlds. Everything emanates from Me. The wise who know this perfectly engage in My devotional service and worship Me with all their hearts."

 (Bhagavad-gītā 10.10)
"He who follows this imperishable path of devotional service and who completely engages himself with faith, making Me the supreme goal, is very, very dear to Me."

(Bhagavad-gītā 12.20)
Compiled by Padmapani das
---
---
Hare Krishna Hare Krishna Krishna Krishna Hare Hare
Hare Rama Hare Rama Rama Rama Hare Hare
---